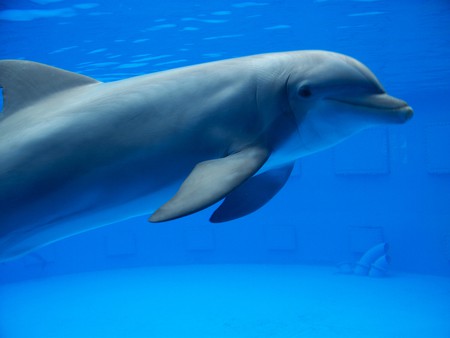 Chanonry Point
Dolphin Watching From the Chanonry Point
There are many fine spots to observe dolphins near Inverness, however, none can rival the Chanonry Point. A split of land on the tip of the Black Isle which stretches into the Moray Firth is according to most locals and visitors alike the best place to watch dolphins from land. Not only are they seen here on a regular basis but they also come very close to the shore, sometimes only metres from people.
The Best Time to Watch Dolphins From the Chanonry Point
Nature lovers enjoy watching dolphins from the Chanonry Point throughout the year. However, you have much better chances to see them when salmon are migrating to the rivers of Beauly and Ness because they follow salmon which in turn travel with the tidal current. Therefore it is best to plan your trip to the Chanonry Point according to salmon migration and tidal current. Ideally, you should plan your trip when midday low tides have the biggest low-high tide difference. But keep in mind that the majority of people who want to observe dolphins from the Chanonry Point plan their trip according to tidal current as well. As a result, the parking area gets full very quickly. In order to find a parking space and make it to the beach on time, you are recommended to leave from Inverness a little bit earlier.
Advice on Taking a Dolphin Boat Trip
Watching dolphins from the Chanonry Point is truly one of a kind experience as the dolphins come very close to the shore. Boat trip, on the other hand, is an experience of its own and makes dolphin watching even more enjoyable. Finding a boat trip operator shouldn't be difficult considering the many companies in Inverness as well as nearby towns and villages. But besides shopping around for the best price, you are also advised to choose a licensed operator who knows all the best spots to observe dolphins and other sea creatures without disturbing the animals.
Visit Dolphin and Seal Centre at North Kessock
If you want to learn more about the Moray dolphins, you won't regret visiting the nearby Dolphin and Seal Centre at North Kessock. Operated by the Whale and Dolphin Conservation Society, the Centre offers plenty of information about the Moray dolphins, various events and activities as well as a fantastic spot to observe the dolphins from land.