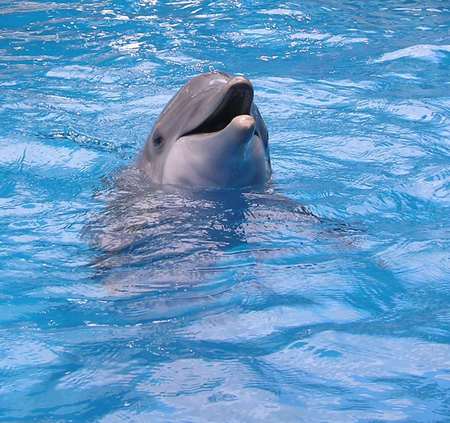 Fort George
Dolphin Watching from Fort George
How about dolphin watching with a flair of history? Sounds tempting? Then you will love Fort George, a massive fortress near the fishing village of Ardersier, about 11 miles north-east of Inverness. Although the fortification is still home to a garrison, it is mostly open to the public as a museum. Many visitors of Fort George, however, also take advantage of its high ramparts which offer a perfect view of the Chanonry Point which is less than a mile across the sea and the nearby village of Ardersier, another place where dolphins are seen on a regular basis.
About Fort George
The present-day Fort George was built after the Jacobite Rising in 1745 to replace the original fortress in Inverness. The latter was seized and destroyed by the Jacobites in 1745. The fortress wasn't rebuilt on its original site because the Inverness Council claimed a compensation for losing a part of the harbour. As a result, it was decided to built it elsewhere - on the current site.
Although the fortification was built to repulse an anticipated attack, the attack never happened. The 18th century fortress (it was completed in 1769) therefore remained virtually unchanged. As the Highlands became peaceful, the garrison began to decrease and the fortification was gradually turned into a museum of military life although a part of the fortress is still used by the military.
What Makes Fort George One of the Best Dolphin Watching Spot Near Inverness
There are two main reasons why Fort George is one of the best dolphin watching spots near Inverness. The first is the fortification's proximity to the Black Isle where dolphins can be observed very close to the shore and the second reason are the high ramparts which provide a perfect view in the direction of the Chanonry Point on the Black Isle. In addition, the dolphins have to pass Fort George when travelling to the Chanonry Point. Many visitors who choose Fort George to watch dolphins, however, also like its unique blend of history and nature.
Opening Times
Fort George is open throughout the year from Monday to Sunday but there are different opening times during the summer and winter seasons. From 1st April to the end of September, you can visit the fortress from 9:30am to 5:30pm. From 1st October to the end of March, the fortification closes one hour earlier.